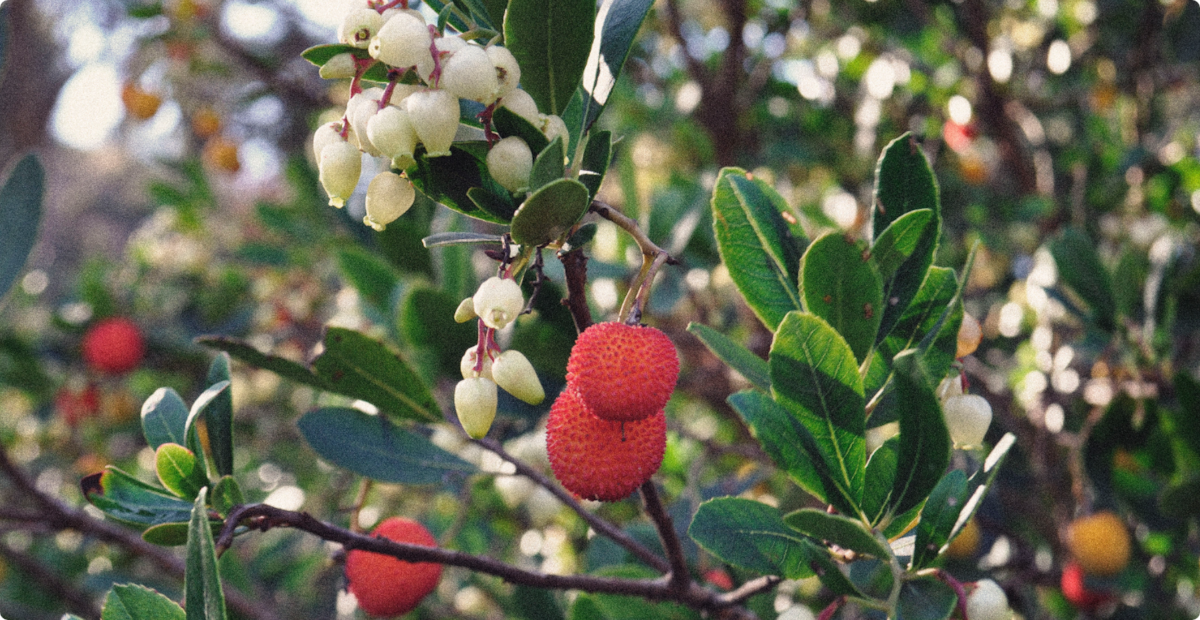 Brandy
Brandy from Arbutus
Born from the mastery of our winemaker, produced from wild arbutus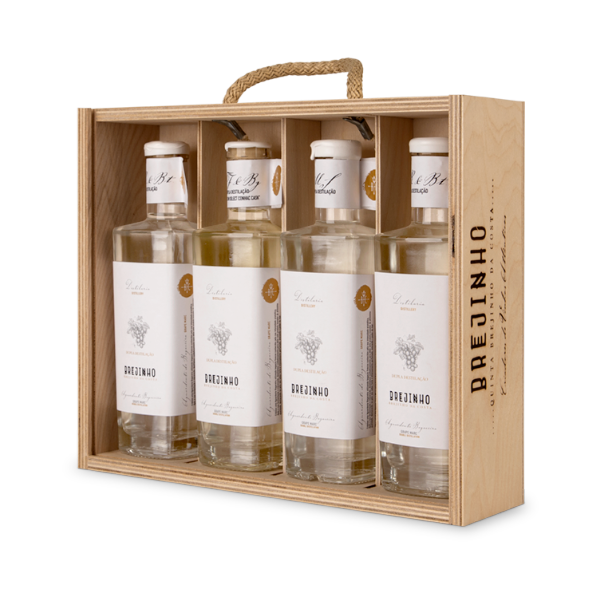 Medronho (arbutus) is a fruit that comes from a shrub species (Arbutus unedo L) is a fruit and ornamental tree of the Ericaceae family. It is a plant native to the Mediterranean region that has a dense and rounded crown, especially at an early stage of development. The fruit is spherical, granular, warty, yellowish in color and finally reddish when ripe. It has numerous valences and productive potential ranging from the branches for floral arrangements, fresh fruit, dehydrated fruit and for the production with its fruit of arbutus brandy, which can be of numerous differentiation.
Our production is our own and comes from wild plants existing in our farms from north to south of the country, some of which are decades old. The fruit is very sensitive, so it has to be picked at the optimal state of ripeness and processed as quickly as possible.

Arbutus brandy is part of the Portuguese cultural identity and represents a secular tradition that has been religiously passed from generation to generation, a product with unique and "sui generis" characteristics, aromatic, fresh but super balanced, resulting from a slow fermentation. control of the fruit and a distillation in copper still in our distillery, secret is the passion placed in the whole process.
44% vol.
50 cl.
Product of Portugal

A strong flavored and intensely fragrant brandy


The slow and careful distillations in Charentais still





Arbutus are harvested from October to January. Once selected, they are stored in barrels to ferment.

Arbutus
We made this Arbutus a refined, smooth brandy with a distinct fruit flavor, picked manually and in its perfect state of maturation. Its high degree attests to the purity of the distillates, made exclusively from the fruit of the strawberry tree, giving it body, good acidity and a pronounced finish. Superior spirit that can be enjoyed plain or with ice.
Production
Produced with wild arbutus trees, 100% organic.
Arbutus are harvested from October to January. Once selected, they are stored in barrels to ferment. Once the fermentation is finished, with the sugar of the fruits turning into alcohol, the distillation begins, which is done in copper stills, using ancestral methods perfected by scientific techniques, but above all a lot of passion.