---
---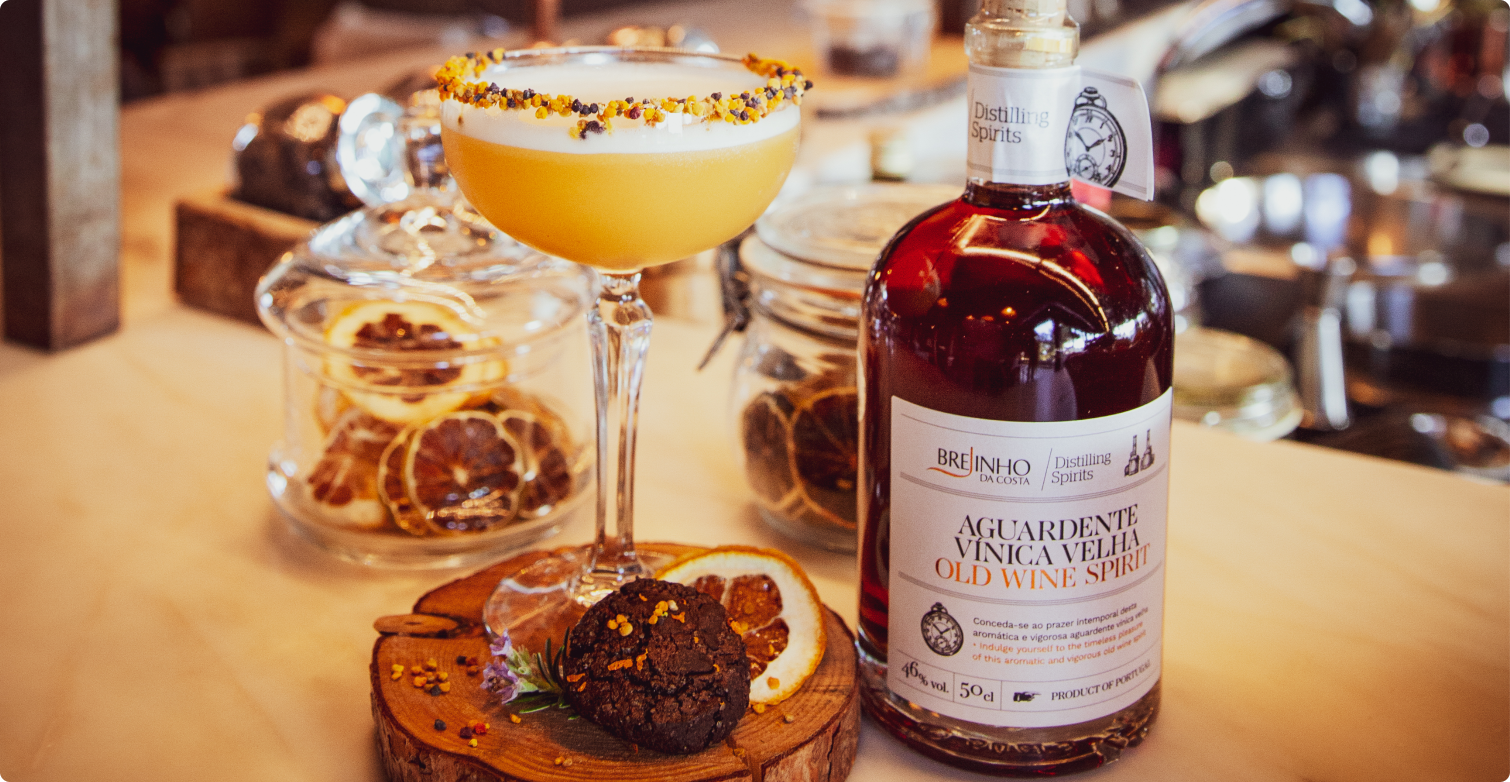 How is a great spirit made? The only ingredients are an excellent terroir, vines in perfect health, high quality and perfectly natural wine, careful distillation, perfect barrels masterfully produced from oak and brown, a well-ventilated aging cellar with constant temperature and humidity, sustained attention and plenty of patience.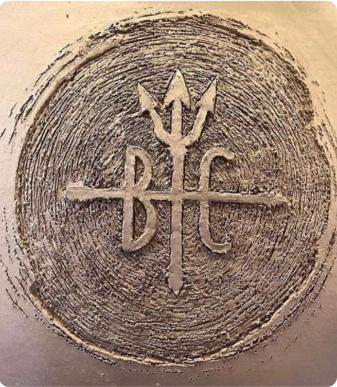 Where it is produced
Quinta Brejinho da Costa
The land surrounding the farm is very typical of the Comporta area. A typical stone pine forest. Wild animals abound, as the Quinta, far from noise and pollution, is a true game reserve that is carefully protected. In winter, thousands of wild pigeons live here, and it is not uncommon to see hare, wild boar, badger and common genet roam freely in the forest.
South-west
Climate
Quinta do Brejinho da Costa has an oceanic climate and is generally mild and humid. Although the climate is influenced and tempered by the nearby Atlantic Ocean, summers can be very hot.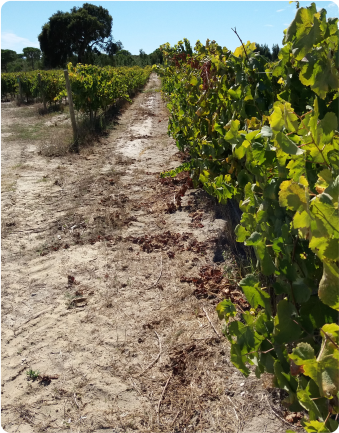 Terroir
Solo
The topsoil layer is light and acidic. It is composed of fine sand quartz sand by small amounts of iron hydroxide and marine sediments known as "sables fauves".